abstract
The House of Malico is a creative hub offering contemporary art, production services and public programs. We value collaborations built upon genuine connection that aligns both intention and aesthetics. The House of Malico's productions cultivate communities of artists and entrepreneurs whose work is invested in cultural progression. Contemporary art and artist are the centre of The House of Malico. Together we are creating works that speak to the nuance of the individual, the collective and the imagination.
At The House of Malico, our social practice is a pivotal medium for us to connect and build creative communities (irl). We design public programs to encourage collaborative engagement with nourishing environments filled with intimate conversation, interactive activities and joy. Whether it be a cultural conference, an independent music concert series, or a rejuvenating retreat; Our events are born from influencers and tastemakers that are exhibiting works that allow participants to embody their own creative expression.
Our full-scale production studio creates film, photography, print, sound, interdisciplinary artistry and social practice experiences. Our team of artists, curators, designers, and directors collaborate with clients to produce both content and public engagements that effectively connect the intended market to the product. Since 2012 The House of Malico has partnered with artists, festivals and institutions to curate innovative spaces that provide enriching experiences for people to connect with contemporary art and community. Our works and curated experiences have reached international and local audiences across the Oakland Bay Area, Hawai'i, NYC and Shanghai. Our installations have graced publications like The Fader, Lei Culture, Paper Magazine, East Bay Express and listed within YBCA"s Top 100 creative influencers. Work has been featured by Oakland Museum of California, Contact Hawai'i 2018, Hawai'i International Film Festival (2017 & 2018), Queer Brilliance Film Festival, T-Galleria by DFS, SomArts, Afro Futurist Conference at the New School, Berkeley Museum of Art and Pacific Film Archive, SF Weekly.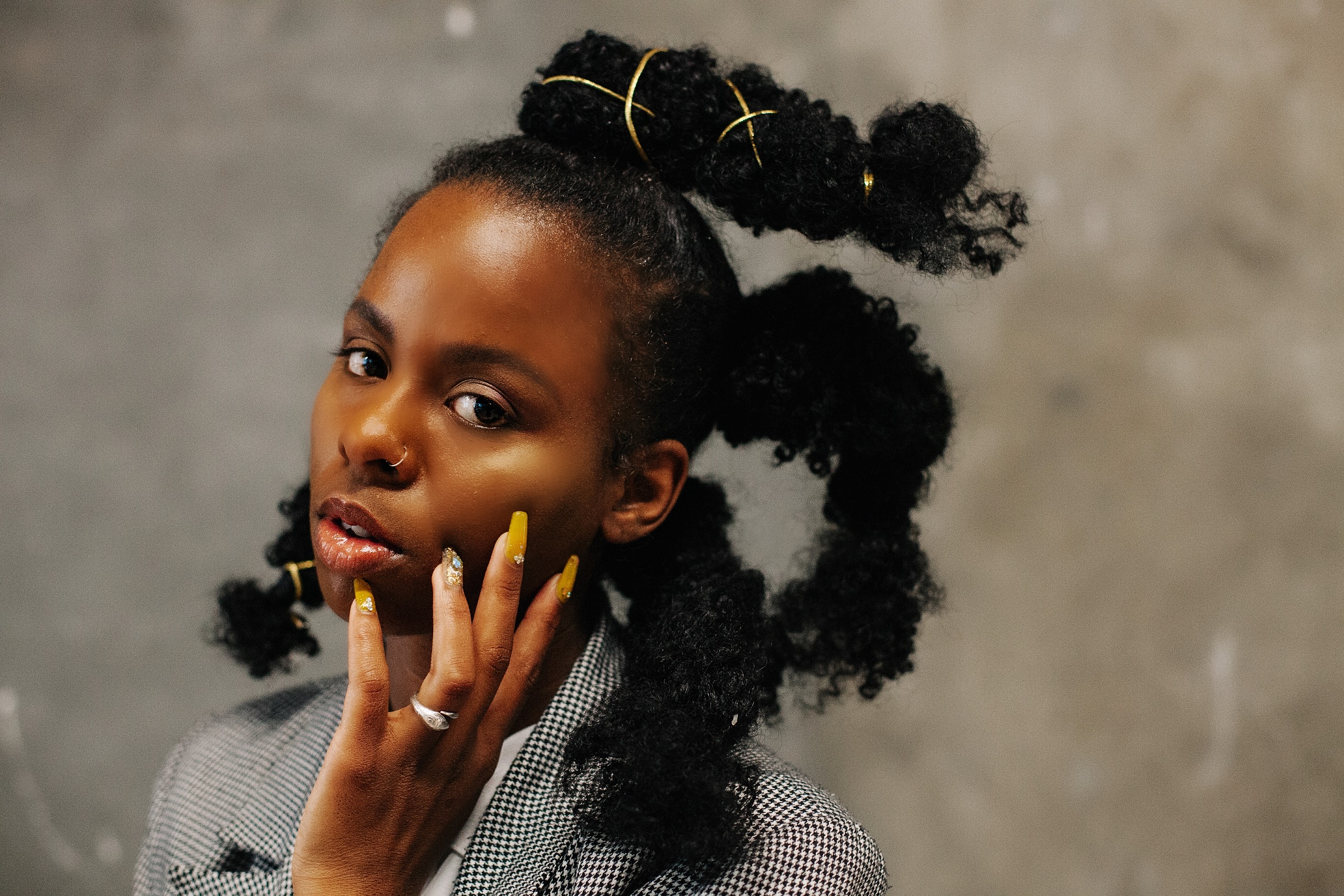 An artist, filmmaker and a purveyor of culture. She is best known as co-founder of Oakland's premier production agency-- The House of Malico. Specializing in multi-media installation and performance, Charmaine shapes contemporary culture through the intersections of art, media and social practice. Currently, Charmaine is working mixed media content and performing Arts. Her work can be seen at Berkeley Art Museum of Pacific Film Archive, Feels Art & Music Festival and Paper Magazine.
Lala Openi is a multidisciplinary mixed-media artist, designer & filmmaker exploring narratives of identity in an introspective conversation on the ever-shifting cultures of both self and space. Openi's design & film work focuses on bringing visual representation to the voices of non-profit organizations, fellow artists, community arts centers, and POC-owned businesses in both the Oakland Bay Area and Hawai'i.
Sasha Kelley uses photography, social practice and place making to examine the topics of Black Identity, Women of Color Creativity, Cooperative Communities, Divine Archetypes & Forms of Modern Initiation. As a
co-founder of The House of Malico, Sasha is deeply committed to fostering a culture of collaboration and reciprocity within the agency's productions and partnerships.
Emily McLean is an Oakland based musician, songwriter, producer. She studied Jazz at The New School University in New York City. Currently working with multiple forms of expression and media, she is looking to natural spaces to enhance and enliven her work.
Shah Noor Hussein is a writer and educator with an M.A. in Anthropology and a focus in gender studies and teaching pedagogies. Shah has served as editor and publisher of two poetry anthologies and is published in The Black Aesthetic (2018), Nook and Kranny (2018), CUNJUH (2017), and Veudux Child (2015). Shah is currently a guest lecturer, freelance writer, and aspiring doctoral student with the aim of conducting work that (re)centers marginalized voices in dialogues on alternative epistemologies and cultural reproduction.